Majlis tayangan perdana filem aksi animasi adiwira Marvel Comics, "Spider-Man: Across the Spider-Verse" telah berlangsung dengan meriah di panggung TGV 1 Utama, Petaling Jaya, malam tadi.
Selain peminat setia francais "Spider-Man", sekumpulan 'cosplayers' turut dilihat memeriahkan ruangan lobi panggung TGV sebelum tayangan perdana bermula.
Sehubungan dengan itu, pengunjung tidak melepaskan peluang untuk bergambar dan beramah mesta dengan pelbagai watak adiwira "Spider-Man" kesayangan mereka yang berasal dari pelbagai alam semesta berbeza.
Antara 'cosplay' "Spider-Man" yang membuat kemunculan pada tayangan perdana itu ialah Miles Morales, Spider-Gwen, Spider-Man Noir, The Amazing Spider-Man dan Spider-Man 2099.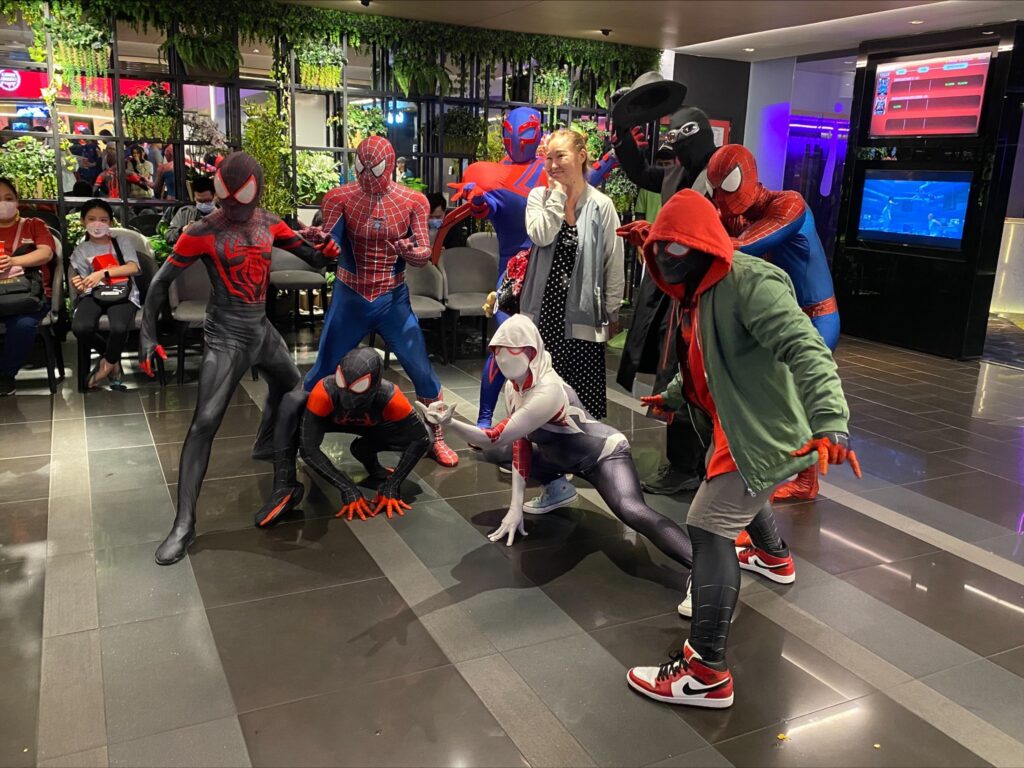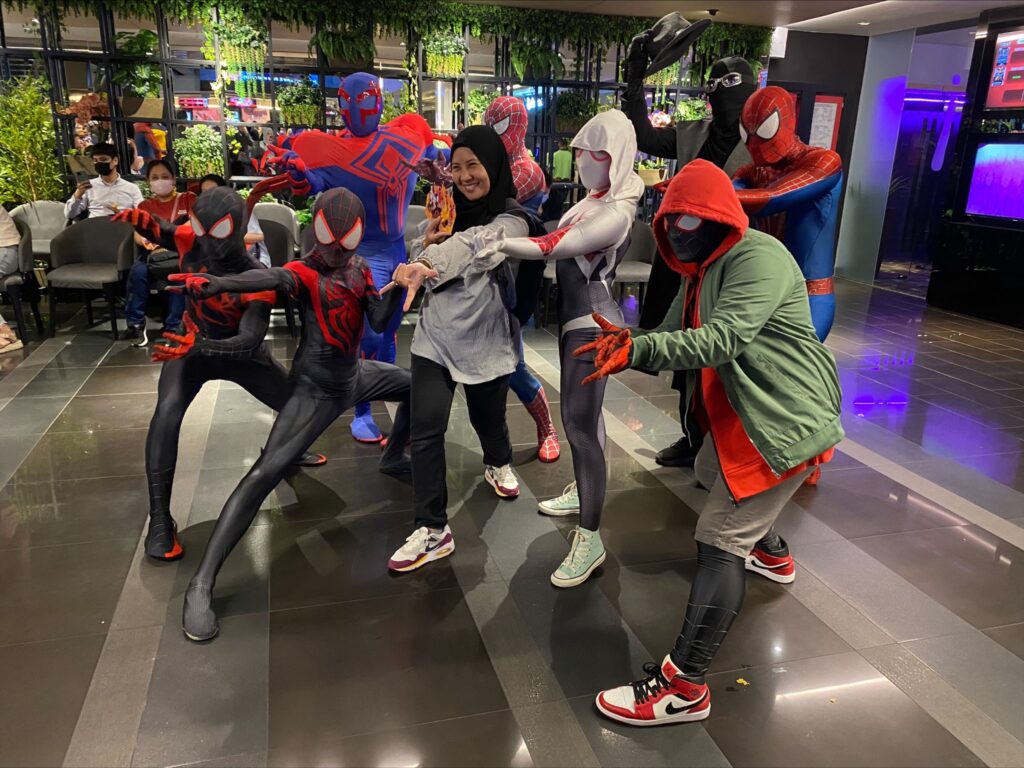 Bercakap mengenai "Spider-Man: Across the Spider-Verse" arahan Joaquim Dos Santos, Kemp Powers dan Justin K. Thompson, rata-rata penonton memberi maklum balas positif selepas menonton filem tersebut.
Jika penceritaan filem pertamanya, "Spider-Man: Into the Spider-Verse" lebih santai, lain pula dengan sekuelnya yang menyajikan lebih aksi, pengorbanan, kisah kekeluargaan dan persahabatan serta jalan cerita lebih gelap, namun tidak lokek dengan komedi yang membuatkan penonton tidak kering gusi.
Malah filem yang membawa konsep 'multiverse' ini dilihat jauh lebih menarik kerana ia menawarkan lebih banyak versi watak "Spider-Man" dengan kisah peribadi masing-masing.
"Spider-Man: Into the Spider-Verse" menceritakan kisah Miles Morales yang kembali berseorangan menjadi adiwira labah-labah di bandar metropolitan New York. Namun sekembalinya Gwen Stacy ke dunianya, Miles mendapatinya dirinya kini berdepan pengembaraan dan cabaran baru selepas mengenali kumpulan Spider-Society yang diketuai Miguel O'Hara atau Spider-Man 2099.
"Spider-Man: Into the Spider-Verse" akan ditayangkan di pawagam seluruh negara bermula 1 Jun ini.