Drama romantik komedi Thailand terkenal "Love Destiny" akhirnya diangkat ke layar perak menampilkan dua pelakon utamanya Pope Thanawat Wattanaputi dan Bella Ranee Campen.
Berlatarkan kurun ke-19 era Rattanakosin, filem ini merupakan kesinambungan kisah percintaan antara Karaket dan Por Date. Mereka dijelmakan semula selepas berpisah dari kematian pada era Ayutthaya.
Biarpun filem ini diangkat dari drama, namun terdapat perbezaan yang ditonjolkan seperti babak-babak aksi yang tiada dalam drama 15 episod tersebut.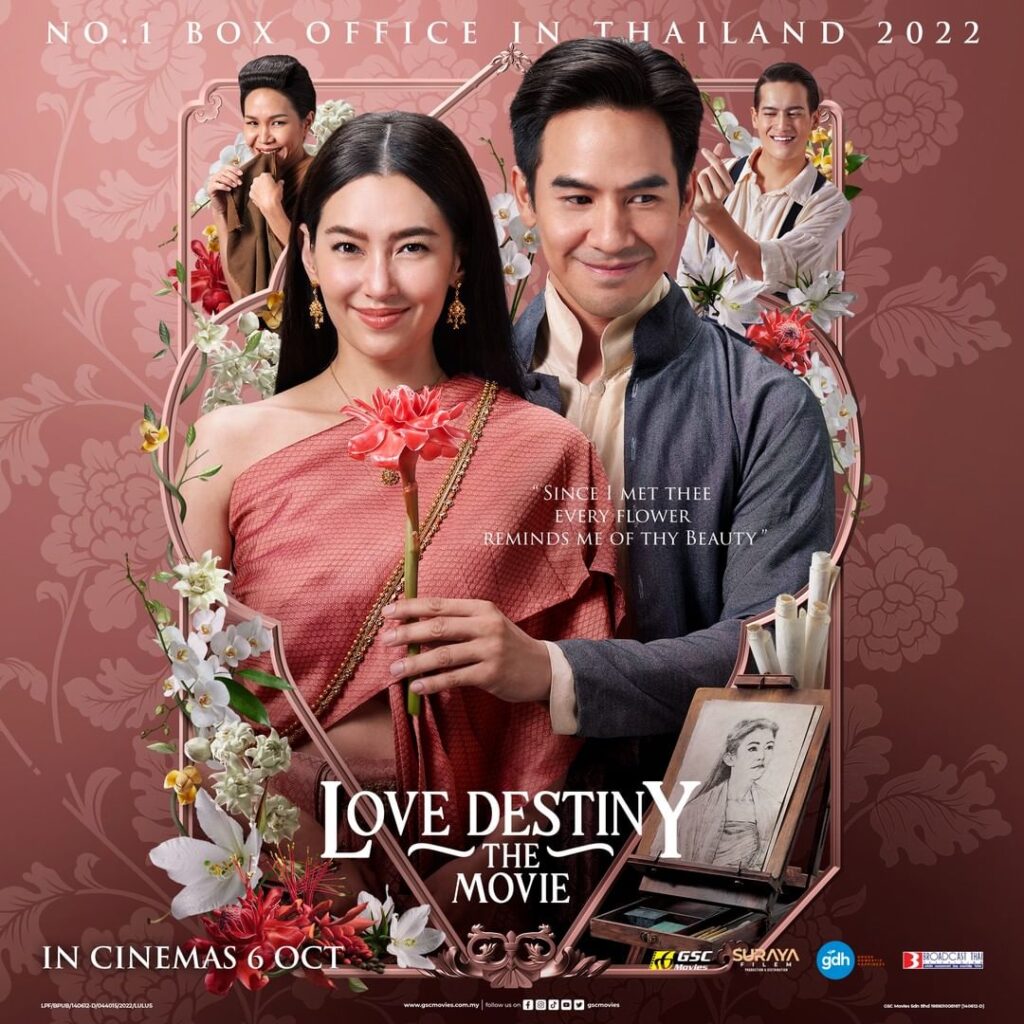 Menurut pengarah Adisorn Tresirikasem, filem ini bukan sekadar menceritakan kisah cinta dua watak utama, tetapi juga memperkenalkan sejarah Thailand sekitar tahun 1841, terutamanya sektor perdagangan, kepada penonton.
"Sebelum ini, drama "Love Destiny" mendapat sambutan luar biasa. Jadi filem ini harus lebih baik dari dramanya.
"Ia berlatarkan 700 tahun lalu, sekitar tahun 1841 di Thailand ketika aktiviti perdagangan antarabangsa berkembang pesat. Jadi jalan ceritanya dibuat seperti itu," kata Adisorn menerusi IDN Times.
Terdahulu, filem ini berjaya meraih kutipan pecah panggung hampir RM50 juta setelah ditayangkan di pawagam Thailand, mendahului filem Marvel "Doctor Strange In The Multiverse Of Madness".
"Love Destiny The Movie" kini ditayangkan di pawagam Malaysia bermula 6 Oktober 2022.